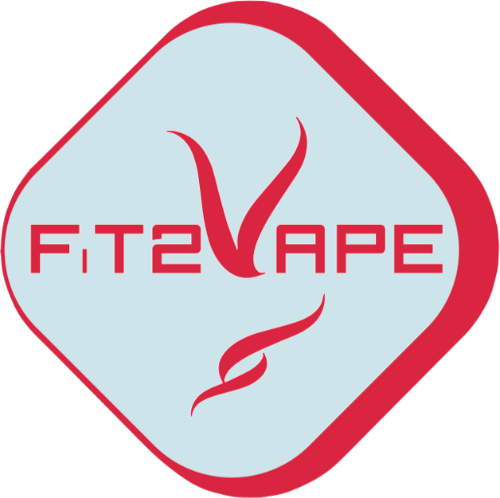 Fit2Vape
Halesworth's Premier Vape Shop
---
Terms & Conditions
All users of this site who purchase from The Company will understand that by submitting an order, they state that they have read and understand the site terms and conditions. By doing this you accept that you are over 18 and that you understand that the e-liquid must be stored in a safe place away from children. All users of this site agree that access to and use of this site are subject to the following terms and conditions and other applicable law. If you do not agree to these terms and conditions, please do not use this site.
Please read these terms carefully, and print and keep a copy of them for your reference.
About Us
This website is owned and operated by;

Fit2Vape Ltd
21 Market Place, Halesworth, Suffolk, IP19 8BB

Company registered office address; as above.
Company registration number: 11112136
Registered in: England, Scotland and Wales
If you need to contact us, please e-mail us at info@fit2vape.co.uk or call on 01986 874550
For the remainder of this document Fit2Vape Ltd will be referred to as "The Company".
Age Restriction
You must be eighteen (18) years of age to purchase our products. The Company will not sell products to minors and we reserve the right to cancel any transaction based on our sole discretion where we believe the purchaser intends to purchase products on behalf of a minor.
Making a contract with us
When you place an order with us, you are making an offer to buy goods. We will send you an e-mail to confirm that we have received your order.
Once we have checked the price and availability of the goods, we will e-mail with payment details. Once payment has been made we will email you again to confirm that we have dispatched your order, and that a contract has been made between us
In the unlikely event that the goods are no longer available, or that we have made a pricing mistake, we will advise you of this. You will not receive an e-mail confirming dispatch of your order, and there will be no contract between us.
How to place order
Complete your personal details in the order request form.
Select your delivery preference.
Write a description of the products you would like to order including brand, name, quantity and finer detail such as ohms of coil or strength of e-liquid.
When you have completed your selections click on the "submit" link to complete your order. You will be asked to provide delivery and payment information via secure web pages. Please review your order carefully before submission to avoid problems. Please ensure that all details are entered into the correct fields
If you make a mistake during ordering please contact us as soon as possible.
Once we have put your order together, you will be contacted with payment details.
Your order will be dispatched after payment has cleared to the company account.
Delivery
Postal deliveries will be taken immediately and posted either first or second class depending upon your selection when completing the order request. A charge will be made to cover the cost. You will receive email confirmation once your order has been dispatched. If the goods are lost or damaged in transit, please let us know promptly.
Collection will be within shop opening hours at a time of your discretion.
Free local deliveries will be made after 5pm when the shop closes, on the same evening for orders placed and paid for by 3pm. Orders placed after 3pm will be delivered the next day. Please note that this offer is only valid to locations within a 5 mile radius of the shop.
Returns
We only accept returns of faulty goods or goods damaged in transit. A replacement product will be offered.
If you return the goods to us you must ensure that the goods are packaged adequately to protect against damage.
If you fail to return the goods, or fail to take reasonable care of the goods before they are returned to us, and your actions result in damage or deterioration, we will charge you for the reduction in value.
This returns policy does not affect your legal rights for example, if goods are faulty or wrongly described.
Please note: We cannot accept returns of e-liquid or any product containing e-liquid.
Faulty goods
If there is a problem with the goods, please contact us. We will deal with the matter in accordance with your legal rights.
Copyright
All aspects of our website design, text, graphics, applications, software, underlying source code and all other aspects of the site as well as all product labelling and packaging design, images, graphics and other artwork are copyrights of The Company and affiliates.
In accessing our website, you agree that any downloading of content is for personal, non-commercial reference only. No part of the website may be reproduced or transmitted in any form or by any means, electronic, mechanical, photocopying, recording or otherwise, without our prior written permission.
The Company take all breaches of copyright extremely seriously and offenders can expect to be prosecuted rigorously.
Trade Marks
The trade marks, names, graphics, logos and service marks (collectively "trade marks") displayed on this website and displayed on our products and packaging are registered and unregistered trade marks of The Company and/or our affiliates. Nothing contained on our website should be construed as granting any licence or right to use any name, graphic, logo or trademark without our prior written permission.
Applicable laws
Any relevant terms and conditions, policies and notices shall be governed by and construed in accordance with the laws of Great Britain without giving effect to any principles of conflict of law. You hereby consent to the exclusive jurisdiction of the High Court of Great Britain in respect of any disputes arising in connection with the website, or any relevant terms and conditions, policies and notices or any matter related to or in connection therewith.
Changes to these terms
These terms were written from scratch on 25th March 2020.
These terms apply to your order. We may change our terms and conditions at any time, so please do not assume that the same terms will apply to future orders.
If you have any questions please Contact Us
Tel:

Email:
---
Find Us at:
21 Market Place, Halesworth, Suffolk, IP19 8BB
Tel:

Email:
---