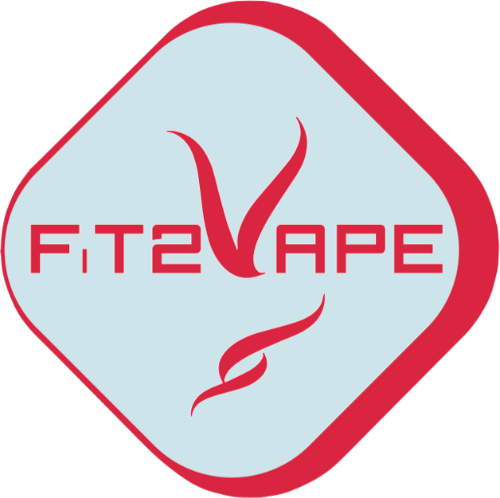 Fit2Vape
Halesworth's Premier Vape Shop
---
Privacy Policy
We take great care when dealing with customer data, and we never share any customer data with any unnecessary 3rd party data processors.
We will never ask for any data/information from you that we do not need. If we require any additional information from you we will always explain why we need it and it will always be to help us provide the best service to you.
We do not sell products or provide services to children, nor do we market to children. If you are under the age of 18 you are not permitted to use our website, or access our products or services through any other available channel.
What do we do with your data?
We collect information that you provide by filling in forms on our site fit2vape.co.uk or information provided to us by you via phone, e-mail or otherwise. This includes information provided at the time placing your order request, subscribing to our service, and any details of transactions you carry out through our site and of the fulfilment of your orders. This will typically include name, email, address, phone number and order details. We do not store payment card information.
Your order request form sent in via our website is emailed to our sales team, and a soft copy is also kept within this website. This soft copy is in case there is an issue with sending emails from the website, it ensures no contact form entry is lost. We only store data to assist us in fulfilling your orders.
Accessing your data
If you wish to receive a copy of the data we hold on you, please send an email to info@fit2vape.co.uk and we will reply within one calendar month with a copy of your data.
Amending your data
If you wish to change any of the information we hold on you, please email changes required to info@fit2vape.co.uk and we will action the change as soon as possible. Your request will not take longer than one calendar month to complete.
Deleting your data
If you wish to have all data we hold on your deleted, please send an email to info@fit2vape.co.uk and we will ensure all data relating to you is deleted within one calendar month.
Withdrawing consent to our Newsletter
If you receive our newsletter and wish to unsubscribe, you can click the link in the footer of any newsletter or you can email us with the subject "Unsubscribe". You will be removed instantly.
Cookies
Our website uses cookies to distinguish you from other users of our website. This helps us to provide you with a good experience when you browse our website and allows us to improve our site. Cookies are pieces of data stored on your hard drive, so your privacy is in no way compromised. You may deactivate cookies in your web browser or clear them from your browsing data.
You can learn how to manage the cookies your web browser uses, by following the link relevant to you below;
https://support.google.com/chrome/answer/95647?hl=en (Chrome);
https://support.mozilla.org/en-US/kb/enable-and-disable-cookies-website-preferences (Firefox);
http://www.opera.com/help/tutorials/security/cookies/ (Opera);
https://support.microsoft.com/en-gb/help/17442/windows-internet-explorer-delete-manage-cookies (Internet Explorer);
https://support.apple.com/kb/PH21411 (Safari); and
https://privacy.microsoft.com/en-us/windows-10-microsoft-edge-and-privacy (Edge).

Our details
This website is owned and operated by Fit2Vape Ltd
We are a registered Ltd company in England and Wales with company number 11112136.
You can contact us via;
Post - 21 Market Place, Halesworth Suffolk IP19 8BB
Email - info@fit2vape.co.uk
Phone - 01986 874550
Data protection officer
Our data protection officer is Catherine Wiggins
You can email her on: cathy@fit2vape.co.uk
You can call her on: 07795 276816
Changes to this document
This document was created from scratch on the 25th March 2020 by our appointed DPO (Data Protection Officer)
We may change this document in future but we will ensure we note down the changes in a change log below.
---
Find Us at:
21 Market Place, Halesworth, Suffolk, IP19 8BB
Tel:

Email:
---